Key 2 - The High Priestess
Key
Colour
Note
Letter
Letter
Meaning
Numerical
Value
Letter
Type
Astrological
Ruler
Alchemical Ruler
Intelligence
2
Blue
G#
Gimel ג
Camel
3
Double
Luna ☽
Silver ☽
Uniting Intelligence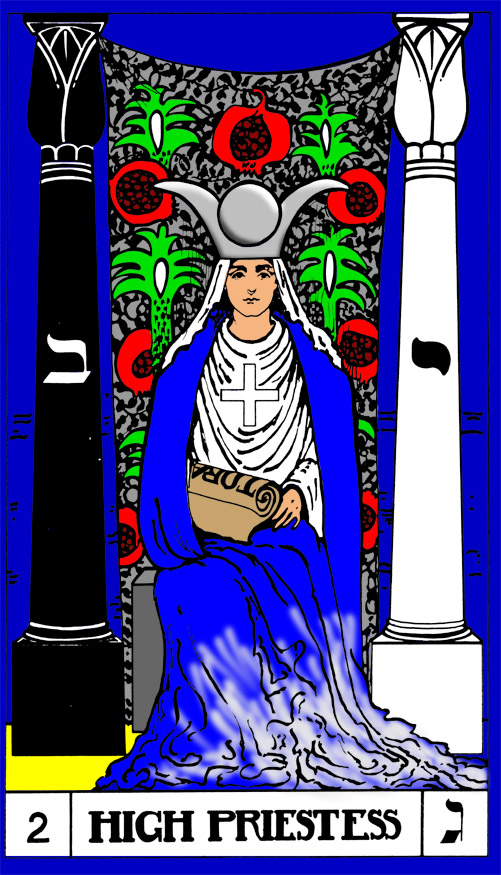 Colouring Instructions
Outside Border = Blue
Flesh
Green
Palm leaves on veil but not the centers
Yellow
Left half of the foreground
Brown
The scroll (to look like parchment)
Blue
Background
The Outer Robe. The bottom of which should shimmer and have white highlights. This is the robe turning into water as it feeds all of the other water in the Tarot keys.
White
The inner garment
The cross on her breast
The wimple (draperies around head)
Right Pillar (Jachim with the letter YOD)
Centers of the palm leaves on the veil
The Beth on the Left Pillar
Grey
The Throne
Background of the veil
Silver
Red
The Pomegranates colouring the inner seeds a darker red than the outer peel.