Key 16 - The Tower
Key
Colour
Note
Letter
Letter
Meaning
Numerical
Value
Letter
Type
Astrological
Ruler
Alchemical Ruler
Intelligence
16
Red
C
Peh פ
Mouth
80
Double
Mars ♂
Iron ♂
Exciting Intelligence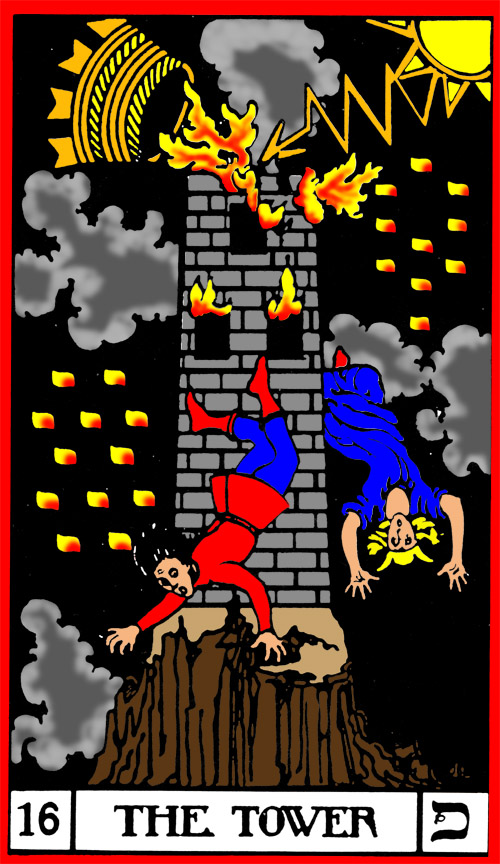 Colouring Instructions
Outside Border = Red
Flesh
Face and Hands of Man and Woman
Yellow
Two rope-like bands on crown
Crown on Woman
Yods (with tongue of red in right corner to make them like flames)
Flames with red to make them look more realistic.
Solar disc except edges around triangles.
Blue
Dress of Woman
Man's leggings
Brown
Cliff. Top lighter than bottom.
Grey
Tower
Clouds (as in Key 10)
Blonde
Red
Boots and Coat of Man
Flames as described above
Woman's Shoes
Gold
Crown (except yellow bands)
Lightening Flash
Points around Solar disc.