Key 14 - Temperance
Key
Colour
Note
Letter
Letter
Meaning
Numerical
Value
Letter
Type
Astrological
Ruler
Alchemical Ruler
Intelligence
14
Blue
G#
Samekh ס
Prop
60
Single
Saggitarius ♐
Fiery
Intelligence of Probation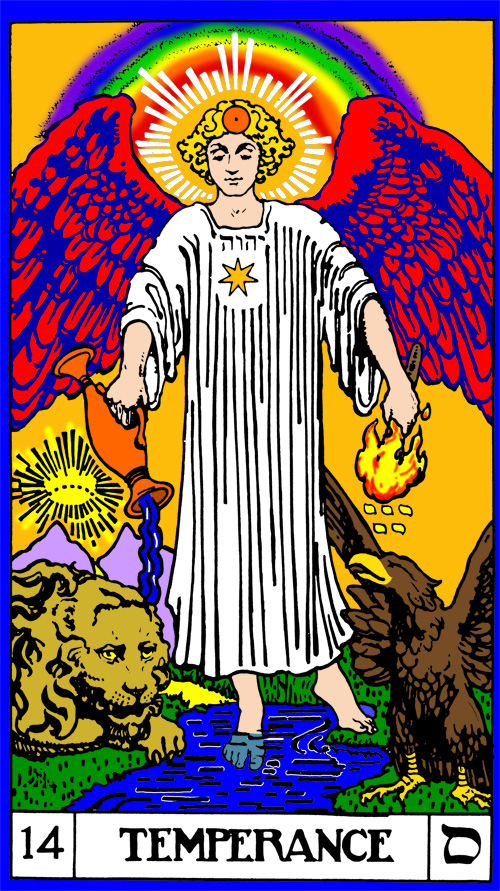 Colouring Instructions
Outside Border = Blue
Flesh
Yellow
Crown over mountain peaks
Yods over Eagle
Torch flames (add red to indicate fire)
Lion's Eyes
Path up Mountain.
Brown
Lion (see Key 10)
Eagle (except beak and legs)
Torch Handle
Blue
Green
Orange
Solar Disc on Angel's Forehead
Vase
Violet
Mountains in Background (Diluted)
Gold
Background (use yellow if you can't use gold)
Star on breast
White
Blonde
Angel's Hair
Beak, legs and talons of Eagle
Red
Angel's Wings (highlight in blue)
Rainbow
The Rainbow is successive bands of colour beginning at the top with violet. Add blue, green, yellow orange and red arcs. A little bleeding or blending will help the overall look.